SEO Agency
It is possible to maintain your website or content at the top of Google's search engine results pages (SERPs) by using search engine optimization (SEO). The SEO Agency you choose will optimize your published content to make it worthy of Google's search engine and work consistently to maintain your content at the top of search results when someone searches for terms related to your industry.
To increase your website's ranking, SEO uses various techniques and tactics. SEO experts guarantee to keep your page at the top of search engine results. However, they typically fall short because of their inexperience and lack of competence.
Because reality frequently differs from what SEO agencies promise, it is imperative that you exercise extreme caution when selecting one to work with.
Some SEO companies will contact you and promise top rankings, a list of leads for potential clients, and high website traffic. However, in practice, the outcomes fall far below these promises. Some organizations use the promise of a refund if they fall short of expectations to deceive customers.
You must be able to tell actual service providers from fake service providers before you enter into a contract with an SEO agency. Understanding how SEO works and what level of expertise is necessary for a good SEO is possible. You might lose faith in SEO, a crucial component of your marketing campaigns if you fall for an SEO agency's deceptive promises of fake results.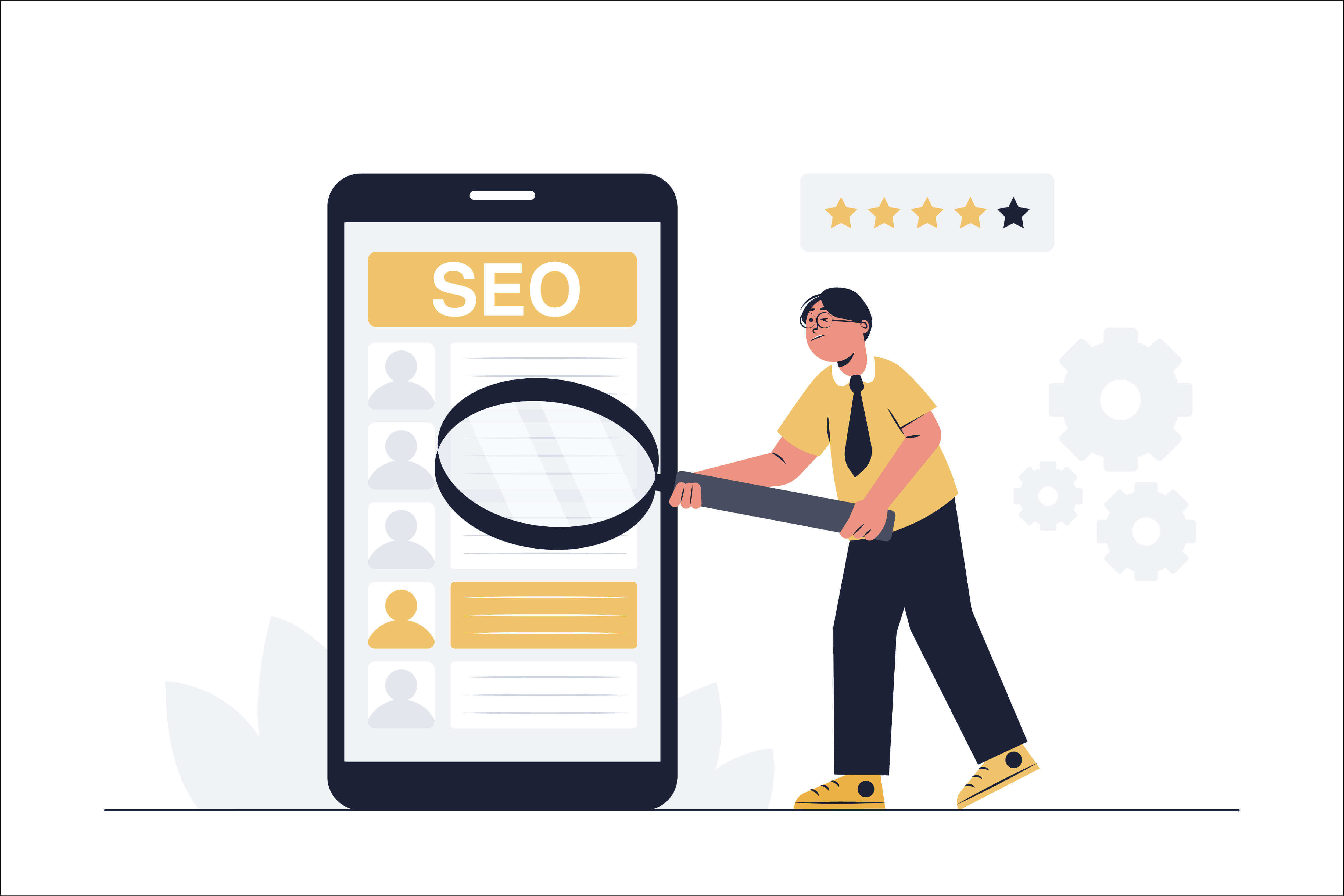 REALITY VS. FAKE PROMISES BY SEO AGENCY
You must be aware of some standard false promises made by agencies to get you on their client list to distinguish between those offering unrealistic and actual results.
Time Frame for SEO Results
Promise
Some SEO experts will promise you speedy outcomes, claiming that they can push your website to the top of Google's SERP in as little as a week or two. Even a free trial to generate significant traffic within a week to close the deal as promised. In such a short period, your website's traffic can never be organic; it can be generated solely to complete your contract.
Reality
SEO needs to demonstrate its power. It typically takes more than a month or months to reach the first page of Google's SERP, so if you want to achieve your desired results through SEO, you must have much patience. It is because there are already top-rankers whose content is so strong that it would take a lot of hard work and perseverance to surpass or even come close to them. Patience is essential for achieving these goals, including obtaining organic traffic, leads, and top rankings.
Guaranteed SEO Results
Promise
Any SEO agency that promises you unwavering success in every area of an SEO campaign differs from the one you should choose. They will make an effort to mislead you by claiming to be able to provide you with leads for sales, optimize content to rank at the top and deliver steady traffic to marketing campaigns.
Reality
The agency is responsible for trying its most challenging but is not responsible for getting the desired results. To achieve 100% results, SEO requires a variety of factors, and gathering them all in one place takes time and money.
Google Algorithms govern SEO and can only determine whether you will receive the desired results. An SEO company can always adhere to all Google Algorithm protocols. It is accomplished by producing high-quality content, picking high-ranking keywords, and generating relevant backlinks.
As top SEO experts create strategies for businesses, there is fierce competition to trend on the first page of SERP because only they can rank at the top. So, if any agency guarantees results, you should carefully research them. You should select an agency that provides you with an accurate representation of the SEO process and pledges to do its best.
Traffic and Sales Generation
Promise
SEO experts guarantee you outcomes like high engagement and campaign conversions. If they lack the necessary skill and experience, this turns out poorly rather than favorably.
Although some agencies need more resources, a team of experts guarantees conversion, which is simple to commit but challenging to pull off. Startups frequently make such guarantees because they are under pressure to win your business. They need to be more practical and resourceful in doing this.
Reality
Through campaigns, SEO aids in the conversion of leads and traffic generation. But only highly effective organizations can complete this. Your SEO campaigns will likely result in closed deals at the end of the month.
Only possible if the appropriate audience is targeted in the proper location. Solid SEO strategies tailored to your company's niche must be created. It is a waste of time and resources for an SEO agency to direct its efforts in the wrong direction.
Staying at the top forever
Promise
Another promise made by SEO companies to get your attention is that once your website is ranked at the top of Google's SERP, it will remain there "forever." They might try to reassure you by telling you there is nothing left to do after you reach the summit.
It is untrue because Google's algorithm constantly moves the pages around. Beware of companies that guarantee you'll consistently rank first or at the top without explaining the effort required.
Reality
There is no such thing as staying at the top forever. In both life and SEO, there are always shifts in the rankings because so many other brands compete in ranking highly. Additionally, SEO requires ongoing effort and attention to the most recent developments in Google's search engine trends.
Google releases several updates and changes every year that affect SEO. To remain relevant and maintain the direction of your page, the SEO strategies must be updated as necessary.
To keep your website at the top, SEO specialists must follow all guidelines and create original, up-to-date content so that your work appears to be at the top when Google crawls your website.
Let's get you across how SEO works.
When searching for an SEO company, your goal is to have your website appear at the top, or the very least, on Google's first page of search results. This single goal involves so many different factors that SEO specialists must carefully examine.
The most critical factor in achieving its goals is good SEO. The search engine crawls every website that is relevant to a given niche. The crawler identifies your website's backlinks, relevant keywords, and high-quality content. In that case, it places your website at the top of the SERP or on the first page.
Because people trust Google and showing fake results will damage that trust, Google is concerned about how to present the best content to its audience. Google, therefore, sees it as its duty to provide the audience with the best content. To be the best in Google's eyes, specific procedures and guidelines must be adhered to.
Let's say your website complies with search engines' requirements for optimization. In that case, you gain many advantages, including reaching more potential clients, increasing the likelihood of organic website engagement, raising brand awareness and visibility, and maintaining credibility if search engines place your website at the top of the first page.
Which is the best SEO Agency?
After reading the above sentences, you might need more information about choosing the ideal SEO agency for your company. Any response to this question may be ambiguous. It would be beneficial to pick an SEO company that is more open with you and involves you in each step of the procedure.
At the Mahira Digital agency, we inform our clients of the progress. To maintain transparency, our team and your team communicate frequently. To help your website rank higher, we are also open to your ideas and suggestions.
We promise our clients what we can and have a realistic vision for our SEO services.
Read Also:
SEO Services
Digital Marketing Agency in Delhi
SEO Company in Gurgaon
SEO Company in Faridabad
People Also Search For
Internet Marketing Services