SEO is a set of methods to increase the visibility of a website by improving its position in search engine rankings. SEO is an abbreviation (acronym) which means Search Engine Optimization, literally translated as optimization for search engines.
The techniques of natural referencing are multiple and concern different aspects of a site: the optimization of the structure of the site, the HTML code, the textual content, the management of the inbound links (when other sites link your site, these are inbound links or more commonly called a backlink) and outbound (a link made from your site that points to other sites). SEO is one of the most important and crucial tactics for anybody who wants to be on the top search results of Google and that is why to perform the SEO tactics whether On-Page or Off-Page one must choose the Best Digital Marketing Agency to perform SEO for them.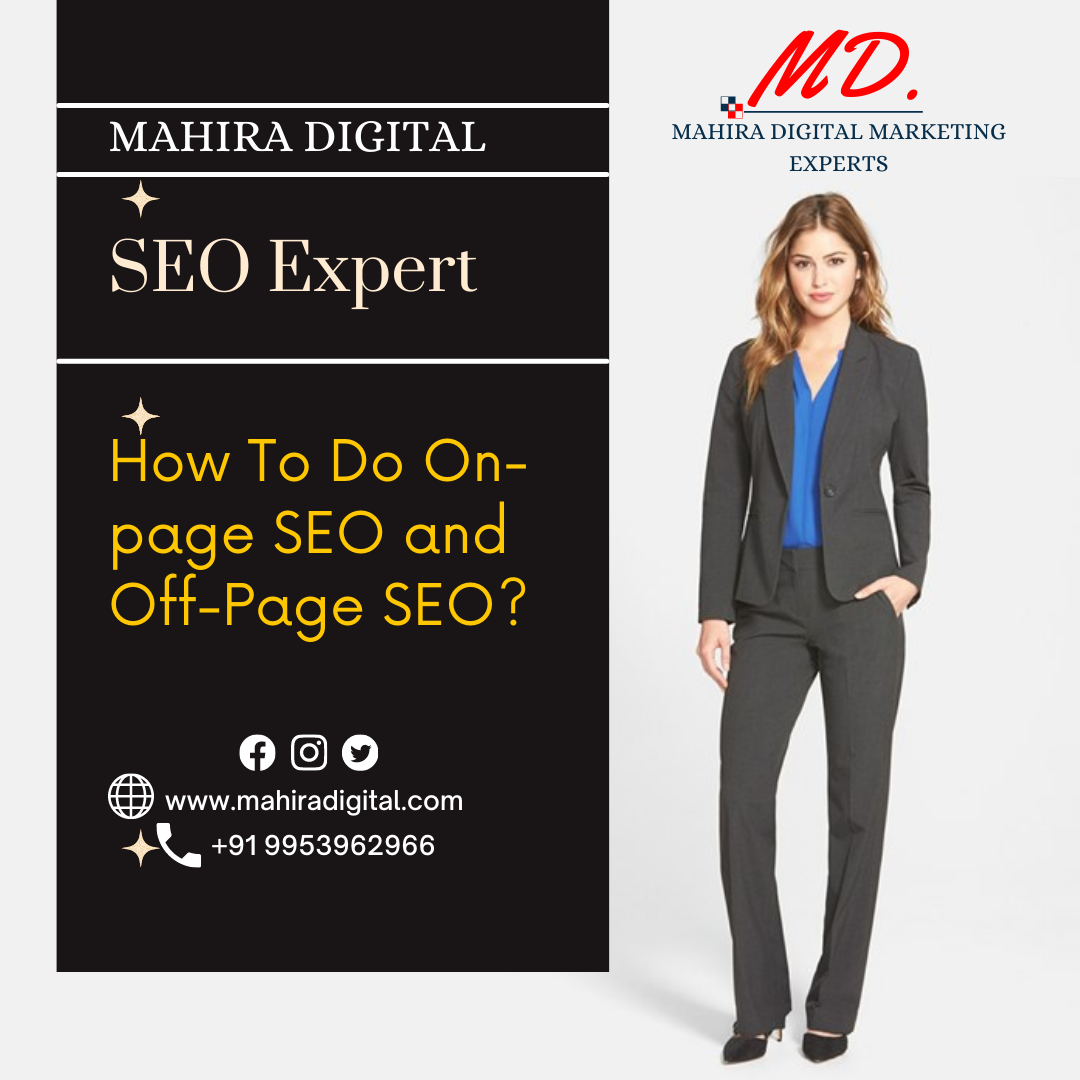 Because Google is the most extensively used search engine globally, most SEO techniques involve studying Google's algorithm and its updates.
What is on-page SEO?
On-page SEO brings together everything related to optimizing a page. It involves the methods that guarantee the correct positioning of the page on the SERP (Search Engine Result Page). The latter considers the quality of the page's content and the various techniques that have been implemented to determine its positioning according to its exact algorithms.
To appear on the SERP, there are many optimization practices on a page. The primary practices of On-Page SEO are
They follow a Search Engine Optimization strategy that responds to search engine algorithms. Let's see how they are applied.
Title
It is essential to choose a good headline knowing what searches users make because it will affect the dissemination on social networks. Our title must also have a hook so that the user is called by it from the beginning. This title does not have to be the same as the one that appears in google searches and must not exceed 56 characters. Tip: include the keyword as far to the left as possible to exert more force on the search engine. Why is it necessary to optimize the title?
Influences visibility
Influence visits
It influences the diffusion in social media
Meta Title
It is the title that appears on Google. Its extension must be between 40 and 56 characters. Some authors determine that this label is not very important according to the W3C, which is an international consortium that gives recommendations on the World Wide Web and is directed by Tim Berners-Lee, its inventor; as they have these recommendations and standards; it seems that nothing is said about the title. As it costs nothing to do it well, we will include the keyword as far to the left as possible.
Internal links
Creating internal links or hyperlinks that lead to other pages of your blog is necessary for your ON Page optimization strategy. The different links between articles and content within the same domain will make you gain authority and strengthen your SEO. There are also three reasons to create them.
They improve the user experience, and Google likes it too
They help to position the keywords
They enhance the indexing of your website
What is off-page SEO?
There was a time when search engines paid little attention to the quality of inbound and outbound links. There has been a lot of drift in the industry; updates to browser algorithms during the past decade have been a game-changer.
Suddenly, several sites found themselves penalized with spammed backlinks intended to increase PageRank's ranking artificially.
Well, then we will see a series of techniques that we can perform on our website to help our PR be higher, taking into account that we have already optimized our site On-Page as much as possible.
Through Social Networks
Through social media platforms, we can post our publications and thus generate visits to our website to improve the relevance and notoriety of our online brand.
As for your website, try to make your content accessible to users and that it can be easily shared on networks through social buttons.
Social Media Content Aggregators
Content aggregators are websites that generally collect news published by users and vote and reward the best.
Through aggregators, we can upload the contents of our page to be valued as per its quality and usefulness of the community of that website.
Participation in Forums
There are forums dedicated to the topics that may interest you according to your market niche where you can intervene and participate. It is also a way to attract users to your website.
Respond to threads of conversations that are related to your blog, offer advice. In this way, you will work on your brand and your reputation as an expert. In the end, include a signature with a link to our website.
Registration in Directories
A directory is a list of, in this case, professional websites and places of companies so that the user can easily access their data.
Registering in these directories is another engaging Off-page search engine optimization action.
Latest Post:
How to use google search console for SEO?
How to rank website on Google first page?
How to increase organic traffic on the website organically?
How long does SEO take to show results?
What are the advantages or benefits of Digital Marketing?
Best SEO Services Company in Delhi
What Are Seo And Sem In Digital Marketing?