Looking to outsource your digital marketing but don't know what services you can request?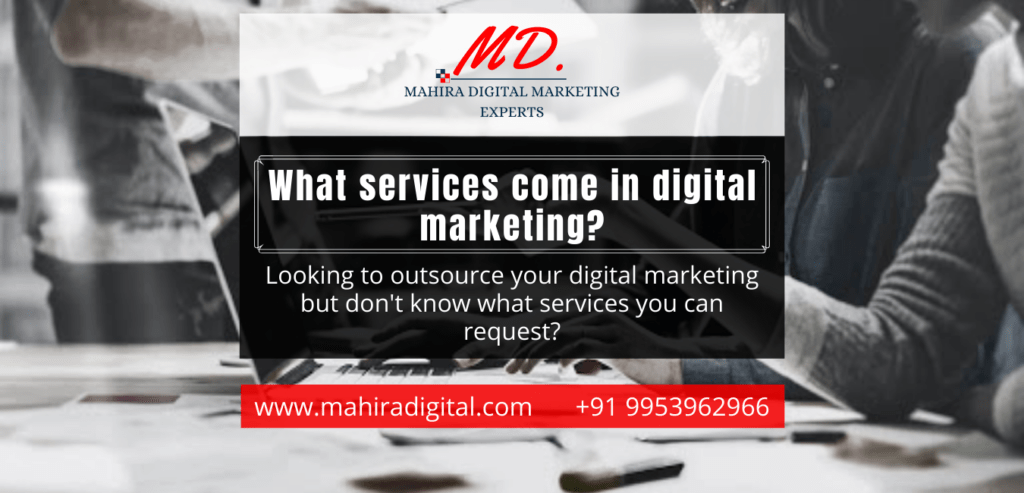 There are many agencies that can offer a variety of Digital Marketing Services. However, there are standard services that are most commonly offered.
But the most important thing when you work with a digital marketing agency is to offer you a consistent strategy with your other communication actions!
Let's take a quick look at the primary services offered by digital agencies:
The services of a digital marketing agency should help you define your strategy
The first thing to know is that whatever marketing levers you want to develop, for them to be erased, they must be incorporated into an overall strategy.
Thus, for example, there are agencies specializing in inbound marketing that will offer you a global action plan using the different levers that we will see below.
But whatever your strategy, your actions need to be consistent and in synergy with each other.
It offers online advertising
Generally, digital marketing agencies offer you different agencies with which they work. The goal is to highlight your services, products, or content.
Generally, the actions put in place are geared towards advertising with Google or social media platforms like Facebook.
There are many ad formats such as videos, banners, native ads, or search ads on social media.
It offers you to animate your pages on social networks
Another very common Digital Marketing Services is to help you enliven your pages on social networks by making publications, setting up an editorial line, or responding to comments.
Being on social media is essential for your credibility and can effectively build traffic to your website. But it takes time and requires actual know-how.
Outsourcing this type of service if you do not have an expert dedicated to this task in your company is often the best solution.
Digital agencies work on your natural referencing
Another common service that requires know-how is to work on your natural referencing to help you develop your visibility on search engines.
Working on your SEO is an effective way to develop your traffic and find new prospects and customers.
But it takes time and a lot of work.
It creates your website and optimizes your sales channels
Lastly, a digital marketing agency offering Digital Marketing Services is also able to make and design your website for you. Depending on the agency, this can be as a subscription or by purchasing your site all at once.
Even if today it is not necessary to master the code to make a website, it requires a good knowledge of the environment you are doing (WordPress, PrestaShop, Shopify) and considerable technical knowledge, design, and editorial. There are, of course, many other services that digital marketing agencies can offer you. However, these are the most common ways to help you set up an effective digital marketing strategy that brings you results that match your investment.