In today's digitalization age, the growth of a business is proportional to its online marketing strategy. Every business needs online omnipresence to market its products or services conveniently. If you are an entrepreneur who desires to stand out for your company in this competitive market, an SEO strategy is what you need.
The search engines regularly update their algorithms to serve the user's the best search experience. Therefore, today SEO is not a child's play and requires a lot of effort and understanding. Although the Internet avails the basic guide to SEO, it is not enough to weave the perfect online marketing mechanism. Here an SEO company can significantly boost your site's rank and help your business grow.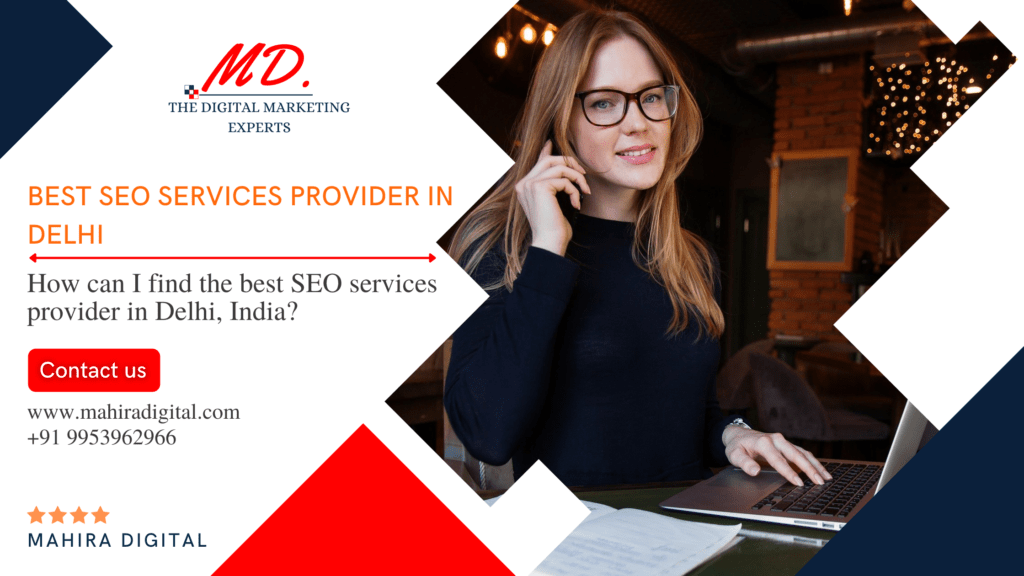 Is it essential to hire an SEO agency? Well yes. The experts of SEO can be extremely beneficial for your business. The professional SEO experts help you to tailor your SEO strategy as per the guidelines of the search engines like Bing, Google, and others. Due to the sudden updates of the search engine, the companies often suffer a traffic shift and lose many potential customers. Here hiring an efficient SEO company would be worth the investment for your brand. So, if you are an entrepreneur from Delhi, who struggles to find the best SEO tactics, Mahira Digitals is at your service to serve world-class SEO services in Delhi.
Why is it important to hire an SEO Company for a business?
Improves the website ranking –
An efficient SEO company firm can significantly boost your website rank by employing modern tools and strategies. This, in return, will attract more audiences towards your brand, generating leads and promoting sales. Mahira Digitals presents top-notch SEO services in Delhi. Its team effectively optimizes the website's architecture to climb up the search list.
Saves you from investing in tools and knowledge –
Hiring an SEO company that fits your budget can be extremely beneficial in terms of cost-effectively. You don't have to worry about expensive SEO tools or other stuff.
You can get a detailed performance report to tune your business –
An SEO agency uses efficient tools like Google Analytics and many more to track and monitor the audience, analyze the page performance, and figure out the lacking areas of the sites. This can help you get to meet the demands of the targeted audience to promote more sales.
Why Mahira Digitals present the best SEO services in Delhi?
In today's market, competition in search engines is climbing to new heights. An SEO agency like Mahira Digitals can help you beat the competition to flourish your business. Mahira Digital visions to serve its customers with the best SEO services in Delhi. Hundreds of customers have tried, tested, and loved our services. Our team is efficiently trained to understand your business needs and help you reach the zenith of success.